Philosophy
To provide compassionate and empathic care to every patient. The relationship between a physician and patient is vital in the healing process. We will do everything possible to achieve and maintain an open and trusting relationship.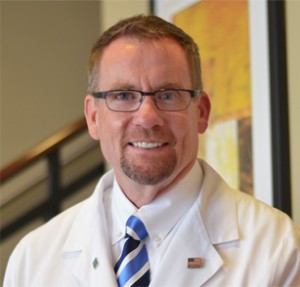 Dr. Mark Olmstead
Education and Training
Dr. S. Mark Olmstead attended medical school at Oklahoma State University College of Osteopathic Medicine. He did a general rotating internship at Tulsa Regional Medical Center and internal medicine residency at the Cleveland Clinic. Allergy/Immunology fellowship was completed at Baylor College of Medicine in Houston. Dr. Olmstead has been in private practice since 1995. He is a clinical assistant professor at the University of Texas Southwestern Medical School in the division of Allergy and Immunology. He has spoken throughout the United States on asthma and allergic rhinitis. He served on the Texas Allergy, Asthma and Immunology Society Board of Directors from 2004 to 2008 and served on the Board of Directors for the North Texas Allergy and Asthma Foundation for 10 years. He is passionate about educating the public in how a Board Certified Allergist/Immunologist can make a difference in the lives of allergy patients.
Personal
Dr. Olmstead is married to Sherry Olmstead and has 7 children and 6 grandchildren. He is active in church, community activities and enjoys medical mission work. Hobbies include: cycling, snow skiing, gardening, landscaping, traveling and spending time with family.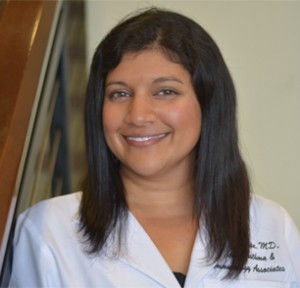 Dr. Pooja Paranjpe
Education and Training
Dr. Pooja Paranjpe joined Allergy, Asthma, & Immunology Associates in 2011. She obtained her M.D. from the University of Texas Southwestern Medical School in Dallas. She stayed in Dallas to complete her residency in Internal Medicine and a further fellowship in Allergy, Asthma, and Immunology at UT-Southwestern and Children's Medical Center Dallas. She is board-certified in Internal Medicine and Allergy and Immunology. She serves as volunteer clinical faculty for the Parkland Asthma Clinic.
Personal
Dr. Paranjpe grew up in Houston, where her family still resides. She spends her free time volunteering at at an indigent clinic in Dallas, training with her masters swim program, trying out new recipes on her husband and friends, and trying to teach her old dog, Fritz, some new tricks.